Ste­ve Blank wro­te " The dif­fe­rence between win­ning star­tups and tho­se who­le lose is that the win­ners unders­tand why cus­to­mers buy. The losers never do".
This is the mate­rial ques­tion of problem/solution fit.
The­re are dif­fe­rent ways to address the problem/solution fit. One of the first tasks is to seg­ment the infor­ma­tion you have veri­fied on cus­to­mer seg­ments. This should con­ti­nuo­us­ly be kept up-to-date.
On good tool we have found is from Idea­hac­kers ( https://ideahackers.nl/ ) and their problem/solution fit canvas: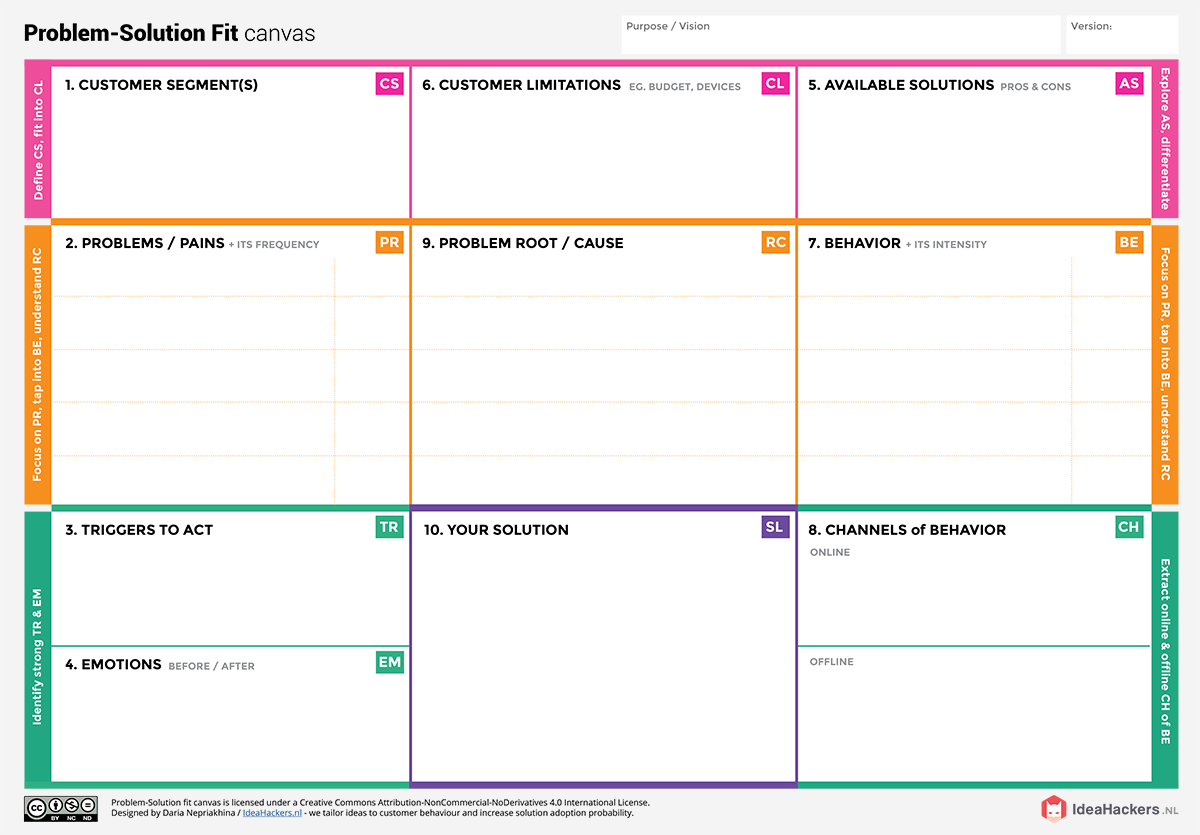 More on the problem/solution fit can­vas can be found here: https://medium.com/@epicantus/problem-solution-fit-canvas-aa3dd59cb4fe
Then goal is to iden­ti­fy what is the best problem/solution fit for your com­pa­ny to pur­sue further.